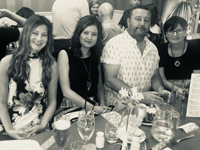 About me
Hi I'm Alan I trained as a Driving Instructor with LDC and I am fully compliant in using the LD system and I fully believe in it. I live in Ayr my home town with Tracey my wife of 30 years. We have two grown up daughters Alannah and Kelsie, dogs, fish, rabbits and a parrot called George. I've always loved driving and remember passing my test all those years ago when I was 17. It is one of life's great achievements.
I have been a professional HGV driver for over 30 years covering various roles in the haulage industry. I have been trained by the RHA (Road Haulage Association), GTG (Glasgow Training Group) and ROSPA (Royal Society for the Prevention of Accidents) and trained in all aspects of road safety and regulations. While training with ROSPA I gained a gold award for Advanced Driving and Driving Assessment. I am also a registered Driver CPC (Certificate of Professional Competence) for delivery drivers.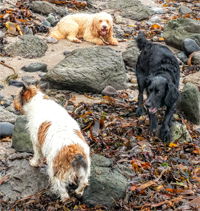 I decided to become a driving instructor with LDC because I wanted to share my experience as a professional driver and help people to gain that great achievement of passing their Driving Test. As you have probably guessed I am a bit of an animal lover and enjoy walking the dogs or sitting by my fish pond on a nice day. So enough about me, if you want an enjoyable, relaxed learning experience please get in touch. If you learn with me you will receive 100% of my effort every minute of every lesson. I don't just want you to pass your test I want you to become a safe and responsible driver and enjoy the open road as I have.
Well I hope this gives you a brief idea about me so please feel free to click here to "Contact me"